Introduction
Launching a startup from scratch ten years ago was an exercise in risky business. But starting a brand new company and attempting to scale it during the unsure times we live in can turn into a modern day trial by fire.
From securing funding and hiring the best people to product R&D, founders have a long list of priorities when entering the market.
But the day-to-day minutia, the grunt work if you will, of creating and growing a company is only a small part of the founder experience now that most companies employ distributed teams.

The most pressing question: How does someone establish a culture first organization with high levels of buy-in from employees when they live and work in such different conditions?

The following case study follows the journey founders at Obligo experienced as they grappled with these questions and how TeamUp by Regroup helped them transform from a group of distributed individuals in Israel and the US to a culture-first organization.
We'll cover Obligo's origin story, explain their pain points and triumphs as a new company, and show how TeamUp helped the company establish and build out a culture-first organization.
The beginning: a new tenant agreement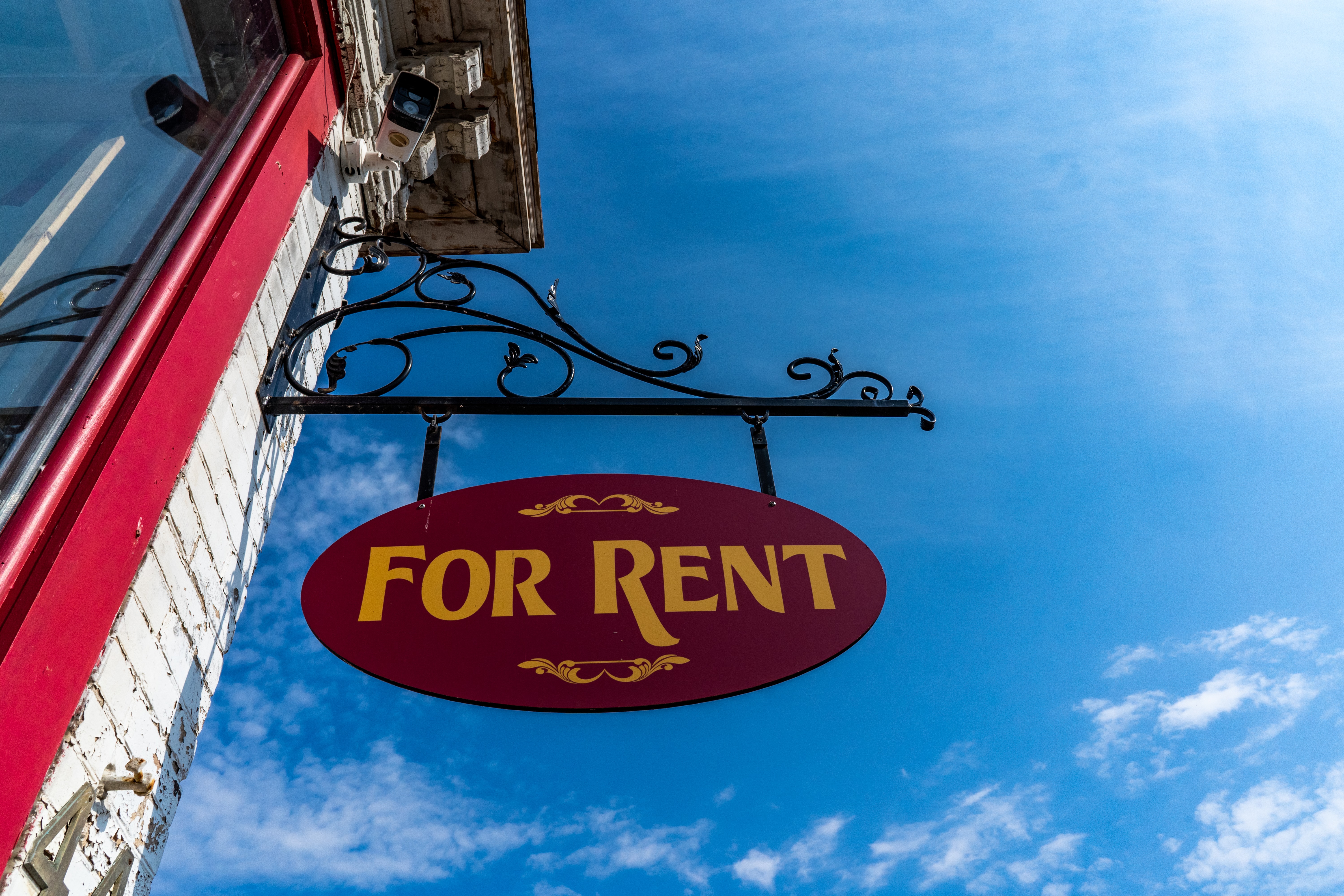 If you've ever rented real estate, you already know how complex the relationship between landlord and tenant can be.
Clashing personalities, financial setbacks, and maintenance issues are only the beginning when you establish a rental agreement with the wrong person.
With years of experience with renting in places in Israel, New York City, San Diego, and Sydney, brothers Omri Dor and Roey Dor decided it was time to disrupt the leasing industry by introducing a new way for renters and landlords to do business.
"Historically, there has been little trust in this industry. The relationship between renters and landlords has too often been a relationship of fear and loathing." - Omri Dor, COO Obligo
When Obligo was first established from a Google Doc, the Dor brothers were aware the metaphorical climb would be steep.
Until they spoke about it, few people understood what a liaison between landlords and renters even did. Questions concerning how Obligo would introduce trust into a third party relationship, the logistics behind securing payments and security deposits, and how the company would attract and sign up property owners all came as Omri and Roey Dor expected.

However, after a few years of showing the research, establishing processes and brand awareness, and some luck, Obligo found itself at a place where they needed to expand to meet demand.

Most would say this is a good problem to have. But anyone who's ever worked in a startup or Human Resources role knows the growing pains can be strong–especially for a team that's distributed across the world.
The problem: an undefined team culture
Growth is unquestionably a mixed bag.
On one end of the spectrum, everyone is shouting their celebrations on LinkedIn and you're riding the wave of financial support.
The other side of that coin brings logistics struggles like bridging the technology gap for some employees, issues with hiring and training at scale, and building a growth strategy that can sustain all the additional expenses associated with sustaining your business.
There's one problem that stands out more than the rest, and that's figuring out how to build a culture first organization when your employees are potentially thousands of miles away, come from different backgrounds, and have unique needs and assets they bring to the table.
Obligo leadership understood an investment in their culture during the early stages of the company would pay dividends down the road. They wanted to fix their current issues while also investing in culture to become a great organization.
"Culture eats strategy for breakfast."–Peter Drucker
Company culture makes you successful or defines the reason your company fails.
Considering the history of startups and bad company culture, leaders at Obligo knew they needed to focus their attention on making company culture improvements and personal changes to make their business grow sustainably.
The first time they made a big intervention on the culture of the company, they used an external consultant to discover what they were doing wrong.
Through this process, they learned:
- Their mission wasn't clearly defined
- They were caught in the 'founder's trap', where micromanagement is often rampant
The leadership team knew how to begin the process:
- End micromanagement
- Trust their team to do their jobs
- End their rigid approval process, which proved to be a bottleneck
- Reinforce the concept of learning instead of failure
However, beyond those basic improvements, the team at Obligo did not know where to begin establishing a culture first organization–well, until they met Trista Taylor and the team at Regroup who helped them pave the road to their culture first organization.
The Solution: use the TeamUp Assessment to dig deeper
Obligo's leadership team knew they were in expert hands when they met Trista Taylor.
They knew of her work on similar projects at Google, and trusted that the TeamUp Assessment was built on a solid foundation of research and implementation.
The TeamUp Assessment from Regroup is a framework for teams seeking to improve their culture, increase employee engagement, and ensure higher retention rates. And, since early stage startups are basically teams, using the TeamUp Assessment at this stage creates the foundation for a company culture grounded in healthy teams.
Data collected through the survey is analyzed and presented in a report which offers actionable insights and tangible recommendations that helps your startup team clarify and develop a healthy company culture.
After the results are delivered to the team, Trista and her team of consultants work with the team helping find solutions and next steps toward building a culture first organization where employees feel welcomed, heard, and know the value of what they add to the company.
"I love how easy it makes my job. People are supporting the changes because they're based on data and feedback. " Antuela Romero, HR Director at Obligo
One aspect Obligo employees really appreciated is that the TeamUp Assessment report clearly breaks down what the data means in plain language. This helped the team understand what the data was showing without getting lost in the percentages.
With TeamUp's key insights into the team's 5 items to celebrate and 5 areas of opportunity, their company's level of psychological safety, and the honest feedback from their employees, Obligo was able to understand the entirety of what the company faced as they moved into an period of aggressive growth.

After completing the assessment for the first time in 2020, they were so pleased with the results and roadmap provided by the Regroup team, Obligo took the assessment again in late 2021 to check in on what aspects were working well and which areas still needed improvement.
The results: improved team culture and communication
As you can see from the image above, the TeamUp Assessment report breaks each area of focus down by percentages.
"The team promoter score is a helpful indicator of culture. As we track that, we can see how we're doing as a team." Omri Dor, Obligo COO.
While Obligo's scores on psychological safety, team promoter, and a perceived sense of belonging were strong within the team, the report also shows drops in the key areas of execution and reliability year-over-year.
These drops in execution and reliability were not unexpected when accounting for the dramatic upheaval the workforce experienced in 2020. Considering Obligo's other metrics remained within a reasonable range, we can conclude the tools and guidance they received from their original TeamUp Assessment were effective.
"TeamUp can benefit any team, any company, or any team within a company." Omri Dor, Obligo COO.
The TeamUp Assessment report clearly identifies where to focus to improve team health. The report makes it easy to see what is working well and where to focus within each of the five TeamUp categories: Psychological Safety, Enough Structure, Reliability, Execution, and Belonging.
Digging into the reliability category, the Obligo team was able to pinpoint one area of focus and work together to address that item. Collecting feedback is one thing, but taking action matters even more. TeamUp makes it easy to do both.
By providing feedback in this data-based way, it helped the team have a conversation about what's going on in the team in a way that doesn't point fingers or feel subjective. We can lay out the data on the table and get curious about it together in order to do something about it. This created shared ownership for the team culture.
Based on these and other findings in the TeamUp Assessment, the team at Regroup provided the resources and support Obligo needed to bring culture to the forefront in their organization.
"We plan to use TeamUp as a way to do ongoing pulse checks." Antuela Romero, HR Director at Obligo
The takeaway: TeamUp is great for everyone
The TeamUp Assessment by Regroup has a proven track record of success at companies big and small.
With the rapid development of hybrid and remote work in recent years, many companies were surprised when they went from having lunch together in the cafeteria to only interacting via Zoom and other productivity tools.
Considering the impact company culture has on employees and the bottom line, those in a position to implement the TeamUp Assessment with their teams will make their path toward a culture-first organization easier to manage.
COO Omri Dor says, " I think it's been a great experience with which we've benefited greatly, and I think it's inspiring to think the people at Regroup are touching so many companies and directly affecting the work happiness of so many people."
To learn more about how the TeamUp Assessment can help your team or organization develop a culture that sets you up for success, set up time to chat the Regroup team today!