Over at Regroup, we sat down with Ian Stuart, Director of Learning and Development at Coursera, to uncover the lessons he's learned about developing and supporting teams amidst the complexity of remote work. Previous to his 4-year tenure building the Learning & Development function at Coursera, Ian was at Google for over 13 years doing team/organization effectiveness consulting and leadership development. Hopefully his insights help you find new ways to empower teams & help them get unstuck.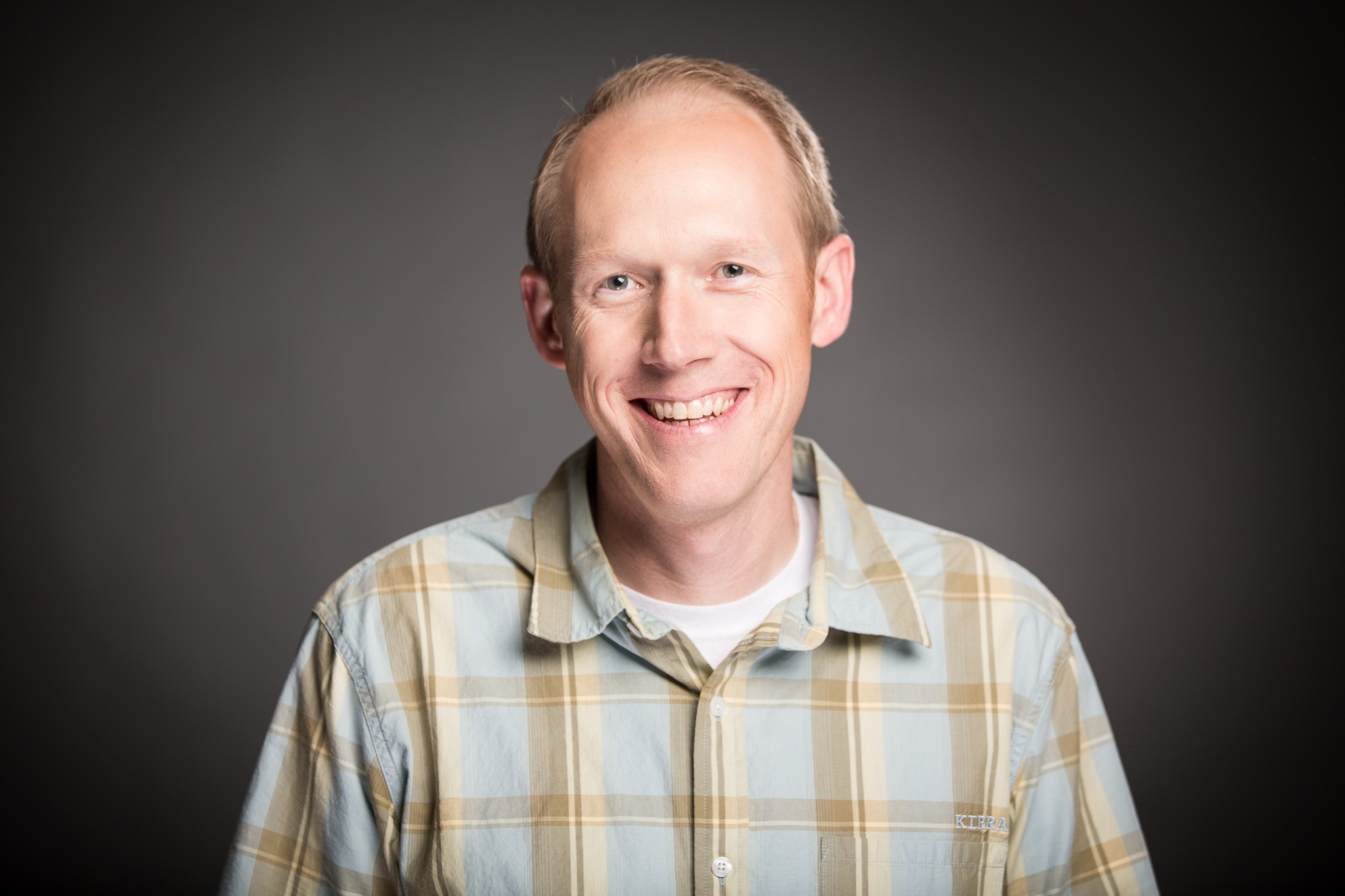 1. What are the key challenges teams are having right now?
Teams are having trouble staying connected to one another. The random interactions within or across teams are not happening. This requires us to be more structured and scheduled to connect, and to create new communication norms.
Early on in the pandemic, people tried to replicate ways we'd connected in the office. We know now that remote work is the new normal. This means that we are designing for remote first team experiences and remote first company cultures. We have to create something brand new in terms of communicating, connecting, and collaborating. It is challenging because it's unknown.
Companies that were remote first before the pandemic began are now leading the way. GitLab, for example, has been fully remote since its inception. Companies are lining up to learn from them. We'll be working like this for the long term, and we have to learn how to do it well.
"Teams are having trouble staying connected to one another."
2. There is a lot of talk about the need for belonging, wellbeing, cohesion, and psychological safety etc. in teams right now. How has remote work impacted these aspects in a team?
There are two sides to the story. Remote work is the great equalizer for people that were not working in a primary office. Those employees are feeling more safe and connected because everyone is now on an equal playing field. This is a great thing for company culture.
Those that were used to physically being together in a large office are keenly feeling the loss of connection. We have had to re-learn to carve out time in virtual meetings to connect with one another as human beings, like choosing a question of the day or asking about one another's personal lives. Many of the cues that people used to use to assess if their team was psychologically safe are no longer there. We are having to create new tools to create safety on our teams.
Tips to create psychological safety?
Ask really good questions. Create space for people to talk about what is going on in their lives, and consistently ask these questions in the beginning of meetings or 1:1s.

Create clear processes for asynchronous contributions outside of meetings. If we only rely on the confines of meetings to get work done and develop the team, some people will miss out. Whether it's time zones or flexible schedules, meetings miss out on team contributions. Companies that are doing remote work well have created great asynchronous processes and mechanisms like robust documentation, setting periods for comments in brainstorming, and gathering feedback. Everyone knows where and how to weigh in.
3. What is one thing your team has done to support teams address these needs?
We found we were spending a lot of unproductive time in meetings. To free up time for more strategic work, the Learning & Development (L&D) team helped the business align around key repeatable processes across Coursera. We then created common frameworks for these processes, calling them our "How We" Playbooks. The purpose of these playbooks is to eliminate time and energy wasted by teams recreating processes and resources for each new project. For example, we launched a 'This is how we make decisions at Coursera' Playbook. Whenever there is a decision that is cross functional or high stakes, teams use the playbook to use the RAPID decision making model to make that decision. Likewise, we just launched 'This is how we run cross functional projects at Coursera.' That playbook includes project management templates, a project home base, and lists major projects and owners in central locations. If we can adopt these across the business, we can free up time for work that is more interesting and valuable.
The CEO identified the need to create these playbooks and is a key champion. The executive team is very supportive. We have just launched them, so it remains to be seen if there will be broad adoption. People will have to let go of the way they've done things before, and that can be hard. The value will come from adoption across the company. We aren't there yet, but the early signs are promising
4. What do you find are the best ways to foster cohesion, connection and psychological safety within teams?
Acknowledge that everyone is balancing a lot and be open to different ways of contributing. Coursera has done well in fostering this openness and flexibility. If everyone feels like they have a way to contribute —- even if they don't feel like they can speak up on Zoom or are unable to make a meeting, the culture is more inclusive —- people feel more comfortable sharing, and the ideas and perspectives are better. We have to be open to flexible schedules and to give people new ways to contribute.
"Acknowledge that everyone is balancing a lot and be open to different ways of contributing."
5. Are managers doing those things today?
Over 80% of responses on our pulse survey showed that people felt that their manager gave them the flexibility that they needed to be effective in their role. Most managers are, but it varies.
Coursera's business is doing very well, but this makes the manager role more complicated. On one hand, we want to be flexible and compassionate, but on the other hand, OKRs and expectations are very aggressive. There is a tension there for managers. It's a hard balance. At a time like this, if we're fortunate enough to be employed and have opportunities, it's natural to want to take advantage of those opportunities. Yet many of us are also homeschooling our kids, caring for parents or in-laws, or trying to stay sane and connected. Burnout is not a topic I'm hearing people talk openly about. Managers may be creating space in meetings to check in, but many individuals don't have the psychological safety needed to say that they are not okay, to say that they need a break. I worry about these unintended experiences undermining the intentional experiences we are building.
"...many individuals don't have the psychological safety needed to say they are not okay, to say they need a break."
6. We hear from many companies that teams are nearing burnout, but there is so much work to do. How do managers foster psychological safety in this environment?
Managers must focus on developing human connection skills, and prioritizing teams on the right work.
We have ultra-aggressive goals. We have the opportunity to change the world with education. Of course we would want to work hard to be as helpful as we can in the world while growing our business in this unique time. There is a deep alignment with the mission and a desire not to let down our learners or executive team. This is a great intention, but it isn't sustainable.
Managers need to get better at dropping work that isn't strategic. Work that we focused on before the business began to scale rapidly may need to be de-prioritized for new, higher value work. We need managers to develop the complex human skills that artificial intelligence will not replace anytime soon. They need the capability to have honest conversations and to model the behavior of sharing struggles. Teams thrive when managers empathize and coach. When managers create space for people to feel heard and included, teams can acknowledge and work through challenges instead of just powering through them. It's the powering through that causes burnout.
"When managers create space for people to feel heard and included, teams can acknowledge and work through challenges instead of just powering through them."
7. Under what conditions would you find it helpful for managers to bring in outside help? What are the advantages and disadvantages of that?
It's always helpful to bring in outside help. An outside perspective is valuable because it brings perspective from teams across other companies. It's easy to become insular and forget that other teams experience similar challenges. An external person can normalize what a team is experiencing and provide guidance on how to resolve it. The only time when I would not advise external help is when a manager isn't committed to taking action. The manager needs to be open, even if they are skeptical.
8. What advice would you give to other L&D/Organization Development leaders during this time?
My goal in designing L&D at Coursera was to build a strategic function that supported business objectives and had real impact. Over the last 4.5 years, we've accrued things that probably are not strategic anymore. Groups still rely on them, so they are hard to sunset. But those are decisions we need to make periodically. Successful L&D leaders have to prioritize, disappoint people, and cut things that aren't supporting strategic business objectives.
Looking forward, I believe the L&D function should focus on culture. Coursera is growing quickly, and we want to make sure the parts of the culture that we intend to have are propagating as we scale. I would still use our product to develop skills across the organization and tie that to internal mobility and career development. Beyond that, all of the focus would be on culture. We rolled out new values, and are now working to create experiences that instill beliefs about what it is like to work at Coursera. I would focus on learning experiences to support those beliefs. That work would be high impact for years to come.
9. Great point. What is L&D's role when it comes to culture?
There should be no distinction. Fortunately, I have had the support of the executive team at Coursera to connect learning and culture. My current model of culture is the Results Pyramid, which was introduced to me by Partners In Leadership. The bottom of the pyramid consists of experiences. Employees collect experiences of working at Coursera. Based on these experiences, they develop beliefs about what it is like to work at Coursera. Those beliefs lead to action, and those actions lead to a specific set of results. Shifting company results starts with shifting people's experiences. What is learning and development but a function that is about creating experiences?
"Shifting company results starts with shifting people's experiences. "
Notes: